Just noticed this very pretty little Casal 50cc based race bike for sale on eBay. I'm not sure exactly how competitive it would be against more refined 50cc 2-stroke racers, but as the seller says it would be great for parading or showing.
Check out the eBay ad for this bike: http://ebay.to/2fx7NUC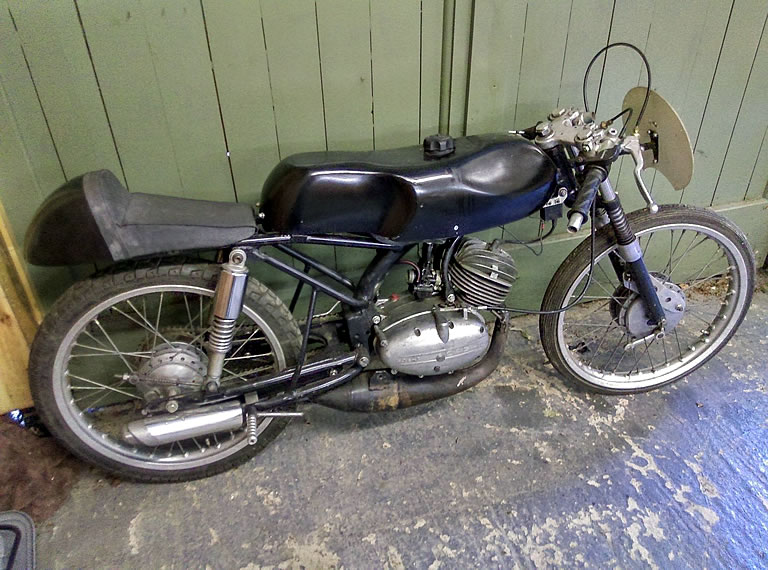 According to the ad it needs recommissioning, but comes with a spare engine included. I seem to remember that the Portuguese Casal 2-strokes were based on a Zundapp design, so I reckon it would be a straightforward job – you'd certainly end up with a very interesting little bike for your troubles.
Though this is clearly a road-derived machine, the 'factory' racing Casals were quite successful. Following a tie up with Dutch company HuVo, the Casal HuVo's saw success in both 50 and 80cc Grand Prix classes.